[two_third last="no" spacing="yes" center_content="no" hide_on_mobile="no" background_color="" background_image="" background_repeat="no-repeat" background_position="left top" hover_type="none" link="" border_position="all" border_size="0px" border_color="" border_style="" padding="" margin_top="" margin_bottom="" animation_type="" animation_direction="" animation_speed="0.1″ animation_offset="" class="" id=""][title size="1″ content_align="left" style_type="none" sep_color="" margin_top="" margin_bottom="" class="" id=""]Pipe Handling[/title][separator style_type="none" top_margin="" bottom_margin="20″ sep_color="" border_size="" icon="" icon_circle="" icon_circle_color="" width="" alignment="center" class="" id=""]
Handling Manipulators
Our floor independent pipe manipulators transport jacketed or stripped pipe and cured product.  Servo drives accurately position the loads at their predetermined positions.  Not only are all the travel directions digitally determined, but also the pipe type and rotated if necessary.
Rotating Pipe Manipulator
The manipultor running on overhead rails is a multi-talent that takes the pipe out of the production machine and presents it for spigot finishing. An automatic cage insertion device as well as set ring handling compliment this machine.
Efficient Production
The free-programmable REKERS control system allows for the automatic management of base ring in/out storage and insertion as well as set ring handling.  Variable parameters and daily production plans can be easily changed.
[separator style_type="none" top_margin="" bottom_margin="20px" sep_color="" border_size="" icon="" icon_circle="" icon_circle_color="" width="" alignment="center" class="" id=""]
[youtube id="https://youtu.be/3NZe5R4d1Xw" width="600″ height="350″ autoplay="no" api_params="" class=""][/youtube][/two_third][one_third last="yes" spacing="yes" center_content="no" hide_on_mobile="no" background_color="" background_image="" background_repeat="no-repeat" background_position="left top" hover_type="none" link="" border_position="all" border_size="0px" border_color="" border_style="" padding="" margin_top="" margin_bottom="" animation_type="" animation_direction="" animation_speed="0.1″ animation_offset="" class="" id=""]
[imageframe lightbox="no" lightbox_image="" style_type="none" hover_type="none" bordercolor="" bordersize="0px" borderradius="0″ stylecolor="" align="none" link="/wp-content/uploads/daten/prospekte/Rohre-Schaechte_DEU-ENG_11-2015_web.pdf" linktarget="_blank" animation_type="0″ animation_direction="down" animation_speed="0.1″ animation_offset="" hide_on_mobile="no" class="" id=""]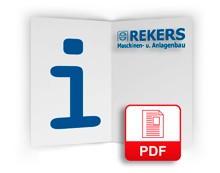 [/imageframe][/one_third]